Our focus
Serving Families And Individuals With The Highest Quality Of Care
Fine Dentistry and Prevention
We are dedicated to achieving Optimum Health and Optimum Repair of the oral health system. A thorough examination is completed and goal setting is instituted to create a Master Plan that has as its goal maximum protection and preservation of the oral complex.
Restorative Dentistry
Restorative dentistry is that branch of dentistry that takes into consideration all the needs, wants and values of you, the patient, and designs one best treatment plan that will fulfill your needs and goals.
Friendly Atmosphere
When you visit our office you'll discover a friendly team and comfortable atmosphere. You'll be greeted with a smile, and treated like a welcome member of the family. Our team is knowledgeable, informative, will treat you gently and will keep you comfortable.
No Wait, On Time Appointments
We know your time is valuable, so we run our practice in such a way that you will never have to wait more than a few minutes to be seen by our staff.
Our Dental Team
Serving Our Community For Over 25 Years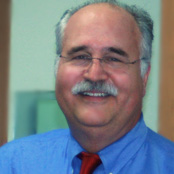 Joel C. Scalera
D.D.S., P.A.
Dr. Scalera holds degrees from BCC, UF and Emory University School of Dentistry, Class of '85. He is a member of Prince of Peace Anglican Church, the Brevard County Dental Society, the American Dental Association, Florida Dental Association, Central District Dental Association, Academy of General Dentistry and American Academy of Cosmetic Dentistry.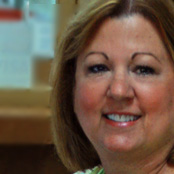 Donna R. Scalera
Front Desk
Donna has been working the front desk since 1999. She graduated from Cocoa High School and the University of Florida with a B.A. degree in Speech Pathology and Audiology in 1981. Donna chose to be a stay at home mom until she came to work at the office part time. She is very active in her church and children's school.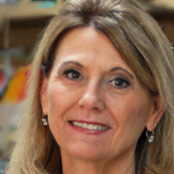 Faye has 35 years of dental experience and can answer all of your dental questions. She takes great pride in her care and attention to our patients, and strives for excellence in all she does. She is a Brevard County native. Her hobbies include horseback riding, boating, teaching Sunday School to pre-schoolers in her church, and spending time with her family.
LATEST NEWS
Dr Joel C Scalera DDS PA is committed to making our website usable by all people by meeting the requirements of the Web Content Accessibility Guidelines 2.0 Level AA.  We have conducted an accessibility review of this website and have remediated any issues identified during that review. Please be aware that our efforts are ongoing as we incorporate[…]
Our Personal Commitment To You From the moment you contact our office, you will be treated like a welcome family member. We will partner with you for your optimum dental health. You will be seen on time, kept comfortable, and receive the most up-to-date care available. We believe in practicing preventative care and establishing long-term[…]
Welcome to Dr. Joel Scalera DDS, PA dental offices located at 33 Suntree Place in Melbourne, FL 32940 where our motto is: "Serving Families and Individuals with the Highest Quality of Care." When you visit our office you'll discover a friendly team and a comfortable, relaxing atmosphere. You'll be greeted with a smile, and treated[…]
Previous
Next